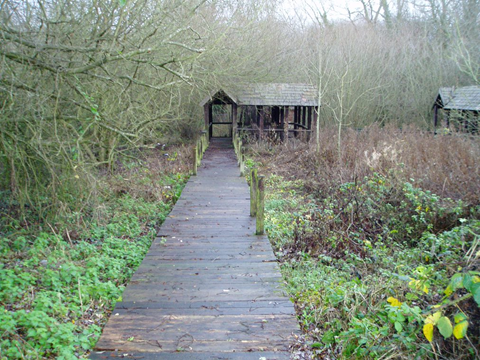 The Beekeepers' Project genuinely embraces the spirit of the Community Asset Transfer policy and its intention to give the local community the opportunity to run assets on a not-for-profit basis. It also demonstrates what the community can accomplish with the right focus. We're enormously proud of what they've achieved in a relatively short space of time and how resourceful they've been in bringing the site back to life using volunteers, fundraising and grant funding.
As part of our Community Asset Transfer (CAT) programme the ancient wells once used to supply water to the town of Shrewsbury have been given a new lease of life. The council-owned site at Conduit Head on Nobold Lane in Shrewsbury was taken on by the Shropshire Beekeepers Association in February 2016, and was officially handed over in September 2018 after it was forced to move from its former site due to redevelopment.
Since the association moved in, a band of dedicated volunteers have been busy transforming the derelict and unloved site, turning it into a haven for wildlife, with gardens, wildflower meadows, and an orchard of heritage varieties. It's now home to a wide variety of birds, insects, newts, frogs and toads. There is a lovingly restored Edwardian pump house which serves as a visitor centre and meeting room.
It's also open to visitors, including schools and other groups.
As well as giving people the opportunity to learn all there is to know about bees, how to look after them and the process of gathering honey, the centre offers an interesting insight into the town's history, the people who lived there and how water was pumped from it to the town to ensure people had clean, fresh water.
A spokesperson from Shropshire Beekeepers Association, said:
"We're extremely grateful to Shropshire Council. The site offers us a wonderful opportunity and is now an asset to the community. Our amazing volunteers have transformed it from a place which was closed to the public, full of brambles, rubbish and graffiti. As well as being the ideal place to provide a home for bees and other important wildlife, the site has an intriguing history which is just too good not to be shared. We have plans to make the site part of Shropshire's tourist scene and look forward to increasing our visitor numbers in the coming months."
To find out more about the centre, please visit the Shropshire Bees website.
To find out more about the Community Asset Transfer programme, take a look at our 'Expression of interest' page.