Shrewsbury is the county town of Shropshire. It has a population of around 75,000 people. The most densely populated areas are to the east and the northeast of the town centre. Data shows that only 13% of commuters into Shrewsbury either walk or cycle to work even though more than a quarter of commutes are less than 2km, and more than half are less than 5km.
There are physical barriers such as the river and some steep inclines within the town that could contribute to people deciding not to walk or cycle. Shrewsbury already has lots of cycleways, but there are many opportunities to upgrade what is already there and to join these up into a more comprehensive network.
Using the map as a guide, choose the sector of Shrewsbury that you're interested in from the boxes below (you'll see that there's some crossover where schemes span more than one sector).
You can find out more about the Shrewsbury scheme that you're interested in from the following boxes...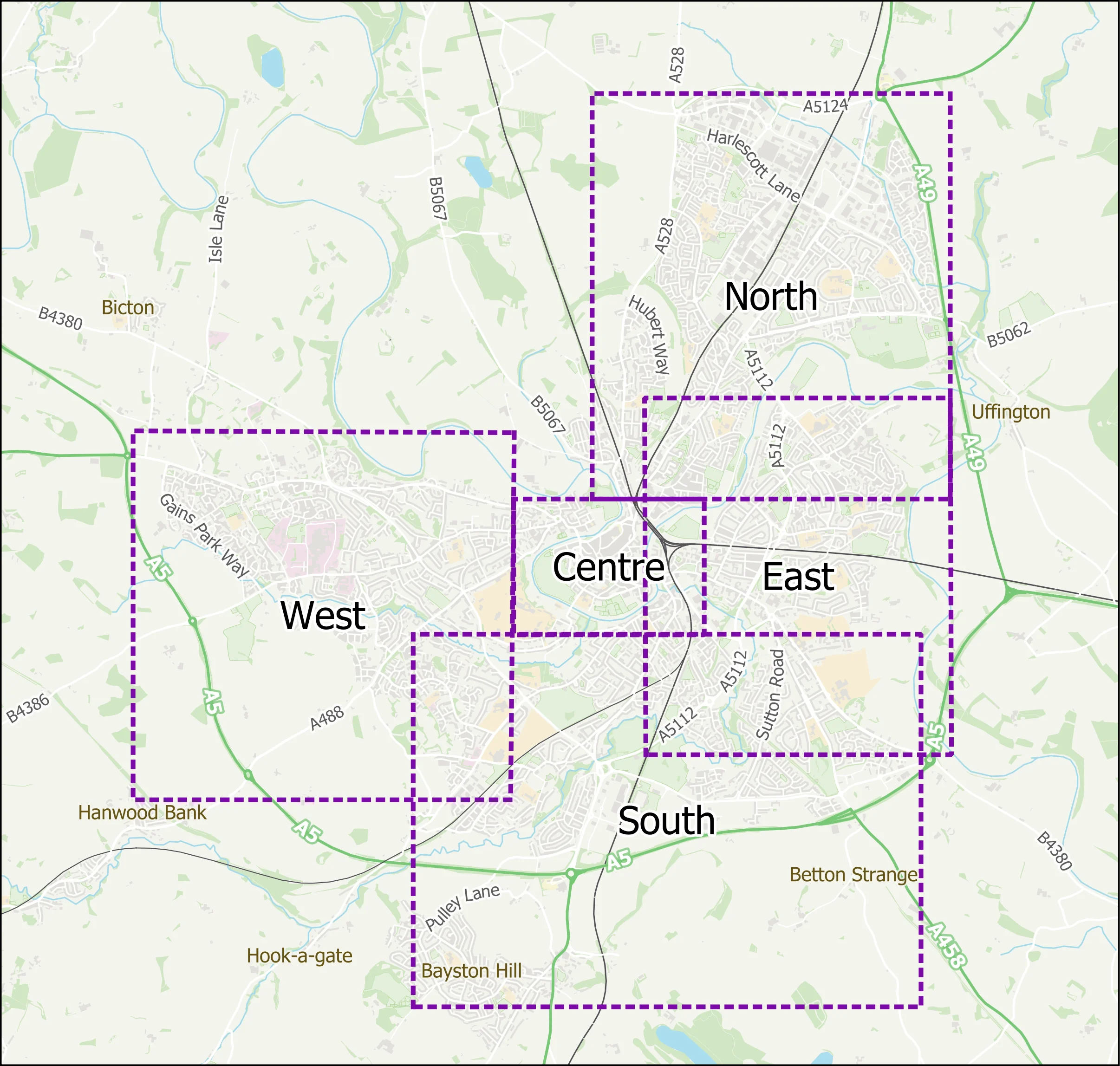 Mapping
Using the green button below, you can take a look at an overview map of the proposed new cycling and walking routes for Shrewsbury. The map also gives you access to the relevant survey to have your say on the proposals for the town.
Some of the information we're presenting on our maps may not be entirely accessible for all audiences. We're therefore offering the following alternative ways of finding out more about our plans...